Exceptional Wood Look Tile in Pittsburgh, PA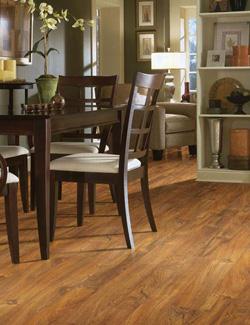 Improve the look and comfort of your home with wood look tile in Pittsburg, PA. At Floor Designs Unlimited Flooring America, we offer a number of great tile surfaces which mimic the look and feel of real hardwood. This lets you combine the high durability of ceramic and porcelain tiles while also adding the timeless aesthetic of natural wood.

A Long-Lasting Flooring Solution
For centuries, tile has been a robust option for homeowners everywhere. This is thanks to the unmatched durability that tile provides for your floors. With wood plank porcelain tiles, you gain the benefits of this high resilience while also getting the look you want.
Additionally, tiles offer a high level of moisture protection. This protection lets you add a wood look to rooms where natural hardwoods normally do not work, such as in laundry rooms and basements. With a tile floor, you do not have to worry about it expanding and warping when it gets wet. This also makes tile easier to clean as spills wipe away easily and don't absorb into the floor.
Furthermore, a wood plank ceramic tile floor is a great conductor of heat. This makes it a great choice to combine with in-floor heating to keep your feet warm even while barefoot in the winter.

Unlimited Flooring Designs
When you are remodeling your home with new floors, it is important to choose a surface that looks great and will last for years. With our wood tiles, meeting both of these criteria is a breeze. Our porcelain and ceramic wood tiles are available in a variety of colors and patterns, allowing you to choose the design that fits perfectly into your homes current or planned décor.
If you are unsure of what design aesthetic you are looking for, then our team is here to help. Our flooring experts will help you explore our vast collection of surfaces and provide advice on which solutions will work best for your remodeling goals. So whether you know exactly what aesthetic you are looking for, or need help coming up with a design, our team is always ready to help you find the floor you need.

Installing Your New Floor
After choosing your new ceramic or porcelain wood tile floor, let our team take care of the installation. We have the tools and experience needed to ensure everything is taken care of correctly and that your new surface looks as good in your home as it did in our showroom.


Contact us when you are looking for a wood look surface for your home's floors. We proudly serve Pittsburgh, PA, and the surrounding areas.