Luxury Vinyl Plank Flooring in Pittsburgh, PA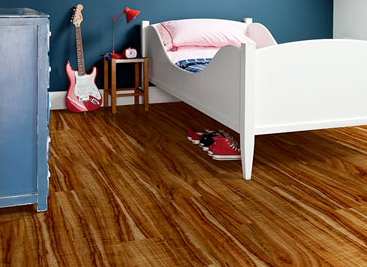 Hardwood is one of the most popular flooring materials in the world. However, it can also be one of the most finicky, especially when it comes to care and costs. Not everyone has the time, patience, or funds to keep hardwood flooring beautiful – however, that doesn't mean you have to forgo the unique beauty of natural wood altogether.
Discover a longer lasting and equally beautiful alternative in luxury vinyl plank flooring. In Pittsburgh, PA, our showroom carries an incredible selection of flooring products suitable for use in any room in your home. Choose from a variety of beautiful colors and textures and be sure to ask our team about professional installation. From beginning to end, we're at your side during every step of the process!
Luxury Vinyl Plank Lasts a Lifetime
Whereas natural hardwood requires extensive care and regular refinishing, luxury vinyl plank hardwood requires little maintenance at all. Its unique composition enables it to resist the wear and tear associated with daily use, and you can skip the hassle of sealing it. Cleaning it is a breeze, too – daily sweeping and occasional mopping is enough to keep it tidy and attractive.
Thanks to its composition, luxury vinyl plank is an excellent long-term flooring option. Unlike traditional hardwood, it's manufactured to stand up to the test of time, resisting scratches, scrapes, and all other kinds of damage. This trait makes it a great choice for households with pets and small kids. Rest easy knowing that no matter how much chaos your home sees, your floors will remain beautiful.
Choose Professional Luxury Vinyl Plank Flooring Installation
Once you've settled on the perfect vinyl product for your needs, make another great investment by opting for professional installation services. Vinyl is a long-lasting composite material that offers many decades of faithful service – that's why it's well worth your time to enlist the help of a capable installation crew. We can ensure you get the most use out of your new floors.
Reach out today to schedule installation services when it's most convenient for you. Our team will arrive with all the tools and materials they need to install your luxury vinyl plank. We treat your home with the respect it deserves, so you can rest easy knowing both your living space and your floors are in good hands. Soon, you and your family will be walking around on beautiful new vinyl floors.

Contact our team to request more information about the perks of luxury vinyl plank flooring. We serve residents of Pittsburgh, PA, and surrounding areas.