Laminate Flooring in Pittsburgh, PA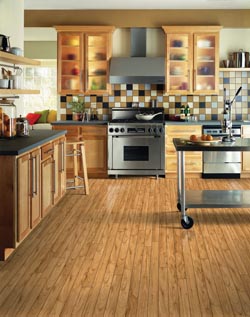 Create a home you are proud to call your own when you shop at our flooring showroom for laminate flooring in Pittsburgh, PA. At our store, we feature a full selection of laminate tile flooring that makes every space stand out for all of the right reasons. With our inventory, you are bound to find to find something you love for each room. Shop with us to discover unlimited options at prices that fit any budget.
Whether you need a simple but beautiful laminate floor design to add to your living room or you want to take your bathroom and kitchen décor to the next level with an explosion of color, we have something at our flooring store to match any interior décor and design style. After you make your laminate flooring purchase, our installation team will quickly and efficiently install your laminate floors.
Laminate Tile Flooring in Endless Styles
Place your trust in the skilled and experienced crew at our local showroom when you are ready to upgrade the flooring in your home. We help you find the best laminate flooring to match your budget and specific needs. At our flooring superstore, we carry a wide range of options for customers wanting durable laminate floors. Once you have visited our spacious laminate flooring showroom, you will improve the appearance and value of your home without breaking your remodeling and renovation budget.
Top Laminate Floor Brands
No matter what kind of laminate floors that you want to add to your home, we have something to match your budget, lifestyle, and interior décor style. Add a durable and stylish floor to your home that will last you for years while never fading or losing its great appearance. Because we believe in meeting and then exceeding all of your flooring expectations, we carry a number of different brands of laminate floors for our customers. Some of these popular manufacturers include the following top names in the industry:
Home Craft™
Pergo™
Shaw™
Armstrong™
Laminate Wood Floors
Add the classic look of hardwood to your home. For a stunning flooring option that fits every budget, we invite you to shop with us for your materials. Laminate wood flooring is designed to mimic the look and feel of hardwood and is an affordable option for every homeowner.
Laminate wood flooring features a unique design. It is made of compacted wood, giving it the extra resistance needed to repel the scuffs and scratches that occur over time. Additionally, the protective laminate coating on this material prevents moisture from slipping under the floorboards. By choosing this material, homeowners will have the right option for bathrooms, basements, and other moisture-prone areas.
Laminate wood flooring is a great choice for homes with high traffic and rooms prone to water. Young families and homes with pets will benefit from the strength of laminate floors. Our collection of laminate flooring comes in diverse aesthetic options. When you install laminate flooring in your space, you are picking a floor material that can withstand scuffs while still looking beautiful for years to come.
Schedule a Laminate Flooring Installation for Your Space
After going through the selection and purchasing process for your new laminate flooring, our experienced contractors are happy to complete your project for you. We offer full laminate flooring installation services for every product we carry. By working with us for your installation services, you can trust that your project will be completed the right way the first time.
From bedrooms to kitchens, any room will stand out when it is outfitted with a bold set of flooring. Our laminate flooring installation professionals are fully trained to work with every product in stock at our showroom. We offer endless product and service options to help you modernize your home without overspending on your materials.
Thanks to our laminate floor installation services, you can have the beautiful floor that you have always wanted without any of the hassle or the stress of installing it yourself. When you are making your laminate flooring purchase, we invite you to take advantage of our installation services. Our professionals understand how busy your life is, and we are happy to work around your schedule to make sure that we impact your daily routine as little as possible.
Whether you have chosen laminate wood or tile for your home, our laminate flooring installation services will help you complete your project. We work hard to deliver the leading standard of service with the latest tools available in the industry. Our team of professionals treat your space as we would our own. We focus on the details to ensure that your new floors are installed properly, so you are free to enjoy your space for many years to come.