Versatile Flooring in Pittsburgh, PA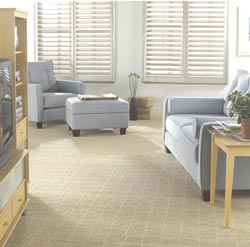 Your home is your castle, and when you are ready to enhance the look of your new home with new flooring in Pittsburgh, PA, we're ready and willing to help. With so many flooring types available, the possibilities are unlimited. Our team at Floor Designs Unlimited Flooring America is available to answer any questions and offer their expertise to help you throughout the process.
We only provide products from well-respected companies so we can assure quality with everything we offer in our showroom. Our goal is always to provide you with excellent customer service, so in the end, you're satisfied with the results.
Offering a Wide Variety of Textures, Styles, and Colors
Our flooring store staff is versed in color pallets and flooring styles so they can help you from selection to installation. From classic hardwoods to the latest in vinyl plank, choosing the correct flooring for your new home or office building is an exciting undertaking. With so many different options, variations, and materials on the market, narrowing down your choice can become a considerably large task. However, our staff is eager and always ready to help.
When you drop into our showroom, you can see the variety of textures, styles, and colors we offer to meet all your needs. You will be able to select from our fantastic hardwood flooring display or choose our popular and versatile luxury vinyl plank flooring for durability and easy maintenance. Whether you choose hardwood, carpet, or luxury vinyl plank, you're sure to find a flooring brand and style that suits your space beautifully.
Adding Resiliency for Years to Come
If you're looking for a home flooring resolution that's strong, long-lasting, and beautiful, then our wood-look tile is the solution for you. It provides you with a durable surface that will hold up to everything your busy family can throw at it. Wood-look tile also offers moisture defense and it will not warp or shift when it comes in contact with water like hardwood.
Hardwood floors are easy to maintain, are durable and contribute to a better home air quality as they are easy to clean. They're also less likely to be damaged under heavy use while being versatile enough to fit your desired theme. Hardwood has the durability to last for many years and rarely needs to be replaced.
As you can see, the choices are unlimited, and when you make the perfect choice for your home or office, our flooring installation specialists are here to ensure the job is done right the first time. We'll arrive at your door on time, ready to work. Our team is well-trained and equipped with the necessary tools and equipment to install your beautiful new flooring on your chosen timeline.

Contact our quality flooring company today to help you achieve the look you want and complete that flooring project you've been dreaming of. We proudly serve Pittsburgh, PA, and the surrounding area.