Area Rugs in Pittsburgh, PA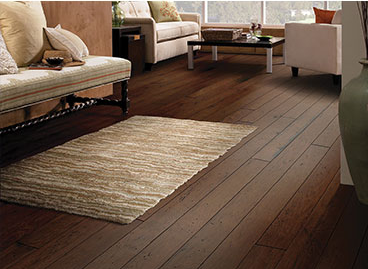 There's no better way to brighten up a living space than with a stylish area rug. Area rugs are more than just home furnishings – they're useful tools for any homeowner looking to pull a room together. If your den or bedroom is missing something, but you can't figure out what, an area rug could be the perfect solution. And when you visit our showroom, it's easy to find a rug that enhances your home's atmosphere.
Available in a wealth of colors, sizes, and materials, our area rugs in Pittsburgh, PA, are perfect for almost any home improvement project. Choose a product that flatters an existing space or build up a room around a pattern that you like – the choice is yours. Best of all, you'll have help from our professional showroom team, making it easier to choose rugs that fit your tastes and your finances.
Bring home only the best when you visit our showroom. Because your satisfaction is our priority, we've gone out of our way to stock only the finest products from America's most trusted area rug manufacturers. Choose from soft, beautiful Shaw rugs or explore other luxurious options.
Create Your Own Rugs
At our showroom, you'll find an almost limitless collection of area rugs. However, like many shoppers, you may be on the hunt for something more unique. If you're struggling to find a rug that suits your needs, don't give up – instead, ask our team how we can help you create a custom area rug for your project. You never have to settle for the ordinary when our design team is at your side.
Custom area rugs are excellent options for homeowners in the market for personalized home furnishings. They can be tweaked to fit any room's existing color palette, or sized according to your needs. Plus, they enable you to totally personalize your home; after all, no one else will have a rug quite like yours once you've consulted our design team and decided on the specifics.
Stock Up on Essential Area Rug Supplies
Along with area rugs from trusted manufacturers, our showroom carries supplies perfect for creating and caring for your own rugs. If you're considering transforming carpet remnants into rugs, you'll need binding very soon. Find it at our flooring gallery, and be sure to talk with our design team about the best approach to your project – we're more than happy to help.



Contact us or visit our showroom to find out more about our large selection of stylish area rugs. We serve residents of Pittsburgh, PA, and surrounding areas.